ASC Newsletter
In this issue #18-02:
ASC's Management Systems: CATTS and PensionPal
Our acquisition of PensionPal earlier this month means that now we're able to offer two complementary Client Relationship Management Systems, CATTS and PensionPal. If you're wondering why two, keep reading!
We designed our Client and Task Tracking System (CATTS) under the same premise as our industry acclaimed web-based Document Generation & Management (DGEM) System and with a heavy focus on the integration of plan document and 5500 data stored in the DGEM system. This "real-time" data flow allows you and your staff the ability to see an up-to-date and comprehensive picture of your clients, contacts and plan information. Tasks that are done in DGEM (such as "create restatement" or "Invite Signer") can be linked to the mirroring task in CATTS which means eliminating the need to "update" the workflow separately when the tasks are completed. In addition, final year-end compliance results can be "sent to" CATTS from the ASC Val System – without any cumbersome import/export routines.
PensionPAL is built with the "soup to nuts" TPA in mind. Not only does PensionPal store your client, contact, and plan data in a central location – it offers additional flexibility such as customizable dashboards, integration with other systems, detailed workflow management for Distribution & Loan tracking, and an easy to add-on secure file transfer portal option. Additionally, emails can be easily directly attached to contacts and projects. In keeping with ASC's commitment to providing efficient solutions for our users – we will continue to develop PensionPal to integrate with ASC's suite of products and solutions.
Need more information or guidance? We are here to assist you. Email us at sales@asc-net.com or call 800-950-2082 ext. 1.
---
DGEM 5500 2017 Government Forms – Update
The IRS compliance, preparer's information and trust information questions have been removed from the 2017 Form 5500; Schedules H, I and R; Form 5500SF; and Form 5500EZ.
We have enhanced the Alternative Electronic Signature option in DGEM. This updated method allows users to easily upload the signed Alternative Electronic Signature PDF attachment directly to the 5500/SF filing from within the checklist. Please see Chapter 3-4 in the Form 5500 User Guide for complete instructions for using this new feature.
The ability to import Schedule C Section § 1-3, Schedule D Part I and Part II file information into the 5500 checklist is another updated option. The Excel template and import process remains the same. Please see Chapter 6-4 in the Form 5500 User Guide for additional details.
If you missed our recent webcast on April 24th discussing the latest enhancements added to DGEM 5500 program, you can access the recent recording in the Client Support Center. Feel free to make suggestions for 5500 topics that you would like us to discuss in the future. Forward your suggestions to us via email: support@asc-net.com
---
Upcoming Industry Conferences Schedule
We're always happy to see you at industry conferences. We're planning to attend the ASPPA Eastern Regional in Philadelphia on April 26-27. On May 20-23, WP&BC (Western Pension & Benefits Council) and NIPA (National Institute of Pension Administrators) jointly will host the NAFE (NIPA Annual Forum and Expo) in Las Vegas. For those who used to see ASC when WP&BC was co-sponsored with ASPPA, you will still have an opportunity to meet the ASC team.
Members of ASC's team having fun after the LA Benefits Conference '18!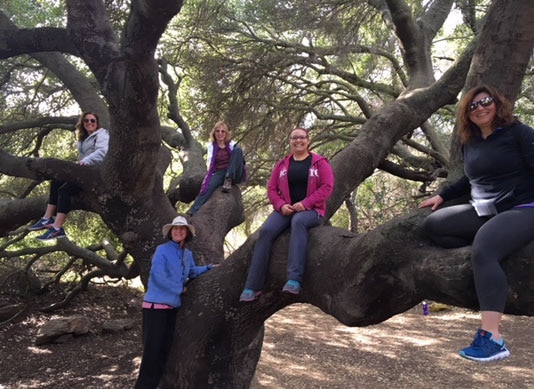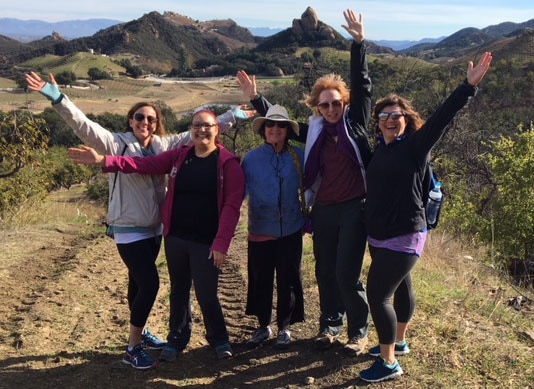 Left picture above L to R: Laurie Hadley, Sheryl Stucky, Elizabeth Vicuna, Mary-Beth Smith, Mary Turley (bottom)
Right picture above L to R: Laurie Hadley, Elizabeth Vicuna, Mary Turley, Sheryl Stucky, Mary-Beth Smith
---
Free CE Webcast May 17th : PPA Defined Benefit and Cash Balance Documents
In this free Continuing Education Webcast, we will review the following new PPA documents and discuss the new restatement process and timing requirements.
Volume Submitter Defined Benefit Plan (integrated & non-integrated)
Volume Submitter Cash Balance Plan
Volume Defined Benefit – Governmental Plan (includes Cash Balance provisions)
Also, during the webcast you'll see ASC's Pre-Approved PPA Defined Benefit and Cash Balance documents and how its online platform gives users the ability to efficiently generate and deliver complete plan document packages to plan sponsors.
This 2 hour webcast qualifies for 1 hour of Continuing Education Credits for ERPA, ARA, NIPA, Enrolled Agent and JBEA Non-Core. To register for this free webcast click here!