ASC Winter 2013 Newsletter
In this issue #13-01:
ASC's Mailing Address Changed!
Please Update Your Records as ASC's Los Angeles office has moved!
On February 1st, 2013, ASC's mailing address changed to:
ASC 15840 Monte Street, Suite 108 Sylmar, CA 91342-7670
Everything else remains the same: fax, phone, great products and service!
Meet Sheryl Stucky, VP ASC Support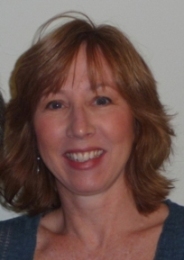 Sheryl Stucky, CPC, QPA, VP ASC Support, has been with the ASC team since 1997. Originally from Kansas City, Sheryl currently resides in Houston with her husband Barry. Her daughter, Audrey, is married and lives nearby, along with her 2 year old granddaughter Ailis. Her son, Brian, is a senior in college at Texas A&M. Sheryl coordinates the Support Team, helping team members with whatever they need to take care of clients. The team supports all of the ASC and ASCi products, answering over 10,000 requests each year. Sheryl also assists with general company initiatives in terms of strategic planning, development, sales, and marketing. She originally became familiar with ASC as a user at two different TPAs. She liked it so much that eventually, following a job transfer for her husband, she joined the ASC team.
Q: What special or new projects has the Support Team been focusing on lately?
A:
Our focus the past couple of years has been expanding the frequency and topics of our live webcast presentations. We hosted our first live webcast at the end of 2010, during the 2011 year we hosted 14, and last year we hosted 22. The Support Team scaled quite a steep learning curve to pull this off. As you'd imagine, most people in tech support don't envision themselves giving a presentation to hundreds of people at one time! We took classes from a speech coach to learn presentation skills. Those classes provided lots of laughter – not to mention team building during our trek up that learning curve! But now I have to say, umms and ahs have become an endangered species within our team meetings and presentations!
Q: Can you share any helpful advice you've received during your career?
A:
In terms of work, there are a few pieces of advice that I keep with me.
Keep an open mind no matter what the situation looks like.
Early on in my career, working long hours, I was told to get exercise every day to help with stress. I still try to get out and move daily.
Q: Who was your role model?
A:
My parents were my role models. They stressed faith and family, being a part of a community and treating everyone with respect. The other big thing was education and building skills – which they described as my "toolbox". With more tools I had more leverage to negotiate the life I wanted to live. They taught us a love of nature and the value of being outside and pausing in the quiet. I also got my love of travel from them – always starting some new adventure.
Q: What's the number one skill or practice at work that has contributed to your success?
A:
Besides the technical pension skills necessary to answer the questions, empathy is very important in this job. We're on the clients' side and try to help them use the system in the best way to get their work done.
Q: What is something that you are really proud of and why?
A:
At work, I'm proud of the results of the Client Satisfaction with Support survey we fielded late last year. 97% of clients rated us as providing accurate and thorough answers to their questions; and 99% of clients rated us as treating them in a friendly and professional manner. That's how I would want to be treated if I contacted ASC Support! These results really speak to the wonderful team the Support members are to work with. They all have expertise in pensions, long years of experience, and empathy. I couldn't ask for better!
Q: How would you describe yourself?
A:
I'm an organized, motivated type A personality who loves adventure and traveling. Family and faith are very important to me. I especially enjoy going on hikes or kayaking – anything to get moving outside.
Q: How do you handle stress and pressure?
A:
We live by the woods so for stress relief I'll either go for a walk in the woods, take a pilates class, or have some M&Ms – not necessarily in that order…
Q: What do you like to do in your spare time / hobbies?
A:
Getting out on our boat or just doing anything outside. I love the outdoors and I love traveling – and if I can combine them, I'm happy. I just returned from my most recent trip with my husband and son. We traveled to Belize where we snorkeled, kayaked, hiked, saw new animals and explored the jungle via zip-line! My son will graduate soon in Wildlife Biology and Management, so the trip was especially exciting for him. I also enjoy reading non-fiction – usually biographies or survival-type adventure stories – but I've also read the 9/11 Report and a book called Taxing Ourselves. I also spend time with my granddaughter, having fun experiencing all those "kid-things" again. I can confirm that being a grandparent is much more fun than being a parent!
| | |
| --- | --- |
| | |
| Belize Fishbar | Belize WaterTree |
Q: Can you tell us about any favorites that you have like a favorite color, etc.?
A:
If you came to my home – you would immediately look around and know these 3 things: purple is my favorite color, chocolate is my #1 food and pandas are the cutest animal.
Q: What are some of your fondest memories at work?
A:
I really look forward to and enjoy the Team's weekly meeting. I love all of my co-workers and we have a lot of fun and laughs together. Even if it's a crazy time of year – we can find something to laugh about.
Q: Do you have anything fun and exciting coming up in the near future?
A:
Actually, yes! For my 50th birthday this year I'll be taking a trip up to Lake Tahoe with a group of my close friends. I'm really looking forward to that! As much as Sheryl raves about the Support Team, clients and others at ASC rave about her. Ruth Flad, an ASC Support Team member for almost 7 years, shares that, "Sheryl is a superb listener – both understanding and direct. She doesn't waste time, plans ahead and knows her team's strengths and weaknesses, always trying to help with the later and allowing her team members to shine with the former. I've worked with many people over the years and count myself very blessed to have Sheryl as my boss and friend." Thanks Sheryl for being a part of the ASC Team!
ASC is Now Certified for Windows 8
ASC is now certified to run on Windows 8 and requires Pervasive version 11 (SP3). If you currently have Pervasive version 11.x, you may download the latest service pack from the Pervasive website by clicking
download here
. If you have a prior version of Pervasive, you will need to upgrade to Pervasive 11. Please contact ASC at 
sales@asc-net.com
or 1-800-950-2082 and press extension 1 for sales. Installing ASC on a Windows 8 machine is very similar to installing on a Windows 7 machine, with just a few differences in the installation.
On a Windows 7 or 8 machine, User Account Control (UAC) should be turned off. Note that you must reboot for this to take effect.
ASC is a 32 bit application and therefore, the install for Pervasive (client or workgroups) should be the 32 bit install (x86). If ASC is networked, the server install can be 64 bit (x64) if the 64 bit version was purchased, but the client install is always 32 bit.
When installing Pervasive, a window will be displayed asking if you want to install Pervasive as an application or service. For Windows 7 or 8, choose as a service. For XP, choose as an application.
When running the setup.exe program from the \ASC\Setupcom folder on a Windows 7 or 8 machine, you may get up to 3 error messages saying specific programs cannot be registered. You should choose to ignore those messages.
Be Up & Running on ASC in 5 Days or Less!
ASC's new Self Training Guide for DC users shows you how. (click to download the Guide in PDF)
New to ASC? Not for long! ASC's Self-Training Guide provides administrators a step-by-step learning path. Using a combination of audio visual training videos and written materials, this Guide outlines how a new DC user can get up to speed quickly and thoroughly. In this guide you will find the details of each training video and manual reference, displayed side by side with recommendations to help either the teacher teach or the new ASC user learn the ASC DC system as efficiently as possible. This guide is FREE to you and your users. You are welcome to incorporate it into your own in house training guide and/or system. If you need the Self-Training Guide in a Word doc format, please login to the Client Service Center and download from the ASC "User Documentation" center.