ASC Newsletter
In this issue #16-02:
IRS Decision About Form 5500 Series: Compliance Questions Not Required
On October 5, 2016, the IRS decided that filers should not answer the IRS Compliance questions on the 2015 and 2016 Form 5500, 5500-SF, 5500-EZ and 5500-SUP. They also commented that the Preparer Information and Trust Information questions should also not be answered on the forms. The DGEM 5500 program will hide these questions on the 5500/SF/EZ checklists; however, users will see them on the PDF report. Here are the IRS Compliance, Preparer and Trust Information questions that should be skipped according to the IRS.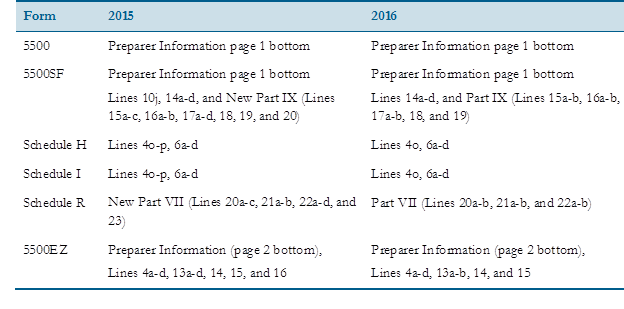 ASC Expands Support Department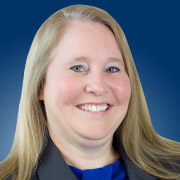 Excellent Client Support is a priority at ASC. Over the past several years, we've continued to add members to our Support Team and recently created a new position called Manager of Support. We are pleased to announce that Ruth Flad, QPA, QKA has been appointed to be Manager of Support. Ruth has been with the ASC support team for 10 years. She has previously served as the Pension Director at a law firm, managing a group of administrators who serviced 2,500 plans. Having worked in the retirement industry since 1986, Ruth's vast knowledge and skills, coupled with her enthusiasm and multi-tasking abilities will serve her well.
Ruth will continue to work closely with Sheryl Stucky, Vice President, managing the daily work of the Support team, ensuring that our clients have the best support available to them. She will continue to be involved directly with our new clients, training and assisting them with their conversion to ASC. Ruth has proven herself to be organized, diplomatic, and efficient. We are pleased that Ruth has accepted this appointment and know she will represent the company well and will contribute much to the Support team at ASC.
ASC Welcomes Rich Hochman, Director, Retirement Plan Consulting Services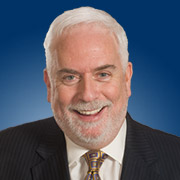 Rich is assisting former McKay Hochman clients with converting to ASC documents and systems. Additionally, ASC is excited to use Rich's energy and skill sets to enthusiastically support all ASC clients with administrative and compliance issues.
"Working within the ASC family will allow me to better serve clients, both old and new. I am motivated by the fact that ASC is a company dedicated solely to servicing the retirement plan industry. It delivers a full range of products and services, not just the generation and support of plan documents", says Rich. We are thrilled that Rich has joined the ASC family!
Pervasive Changes Name to Actian!
ASC clients are familiar with our third-party database software, Pervasive PSQL. In 2013, Pervasive Software Inc. was bought by Actian Corporation. With the release of Version 12, the product name was changed to "Actian PSQL". ASC will make references to Pervasive Version 11 and Actian Version 12. Please be aware that the name change does not mean that ASC has changed the database manager it has used for over 20 years. The product is the same reliable software with some enhancements added!
Stay Current With Pension Laws & Trends
ASC provides on-going webcasts to keep you up-to-date with the latest industry news, laws and trends, while earning CE credits. To register for a live webcast, visit https://www.asc-net.com/training-ce-webcasts/continuing-education-webcasts.
In order to provide the best possible experience for all, our webcasts are recorded to accommodate those who are unable to attend the live webcasts due to schedule conflicts. The recorded webcasts are automatically sent out to all who do not attend the live webcast five to seven days following the live webcast.
If you attend and are logged into a live webcast for the required amount of time to earn CE, ASC will automatically send you CE verification. You still have the opportunity to get CE if you listen to the recorded webcast and successfully complete the related quiz.
ASC's CE Webcasts are informative and cutting edge, helping you stay at the cusp of all pension industry requirements. Do not hesitate to contact us at webcast@asc-net.com for further information.
Importer Module Allows Saved Configuration Settings
The Importer module now allows saved configuration settings for the imports below. This gives a user the ability to save the Source, Fund and Transaction setup similar to our dialog saving options. The individual configurations are saved to TXT files and later loaded into an Import to be used. This subject is covered in greater detail in the DC401k Training manual Chapter 5 on Importer.
American Funds (RecordkeeperDirect)
American Funds (PlanPremier TPA)
Hartford (TRAC) – now Mass Mutual
VOYA (Aces)
VOYA (Omni)
John Hancock
Mass Mutual
Principal (TPA Edge)
Transamerica
Ascript Program Enhancements
The Ascript program has been enhanced to allow additional data imports. This accommodates when data was exported from other plan systems or in a format that lists the same person in multiple rows. This option is located under the Access-ASCript-Import screen, and is titled New, importing Employee detail data, such as history or transactions. This will primarily aid in importing detailed level data from plans being converted to ASC or imported from other formats. Reference Chapter 3 of the System Reference Manual for details. Note: the employees must exist in ASC prior to using this import function to give the system an index option for syncing data.