ASC Newsletter
In this issue #18-04:
Deadline Approaching for Cycle 3 Defined Contribution Plan Document Enrollment!
Click here to access our new easy online enrollment process
Not sure yet if the Cycle 3 enrollment requirement affects your company? If you provide defined contribution plan document services to even one employer/plan sponsor, then the answer is YES, IT DOES! However, many companies are still not sure what, if any, action is needed on their part. It is important to know that you need to act now to secure your Cycle 3 defined contribution plan documents!
We know it may seem like the PPA defined contribution plan restatements were just completed, but if your company intends to continue to provide pre-approved defined contribution plans to your employers and you want to be able to provide those documents to your employers in a timely manner, your deadline to sign up for Cycle 3 defined contribution plans is December 14, 2018. That is only two weeks away!
The ASC Institute (ASCi), as a mass submitter, will be submitting a comprehensive selection of Cycle 3 defined contribution plan documents to the IRS for approval by their December 31, 2018 deadline. To be considered a "timely amender" by the IRS, and prevent a 6 month delay in the IRS' processing of your Cycle 3 opinion letters, your company's opinion letter applications must also be submitted to the IRS no later than December 31, 2018. To meet the IRS' deadline, your Cycle 3 defined contribution plan opinion letter applications must be submitted to ASC by December 14, 2018.
If you haven't yet made the switch to ASCi's industry-leading retirement plan documents, you still have time! If you currently use ASC's 5500 Forms or CATTS, you can simply complete your Cycle 3 Enrollment using the online process. All other ASC clients can simply complete the Cycle 3 Enrollment Forms using the online process and after you upload your enrollment documents, an ASC Sales Representative will contact you to complete the process. For more information on our Cycle 3 documents, please email sales@asc-net.com.
ASCi will continue to provide you with the highest quality plan documents in the flexible and user-friendly adoption agreement style format, with a corresponding basic plan document. For a listing and description of ASCi's Cycle 3 defined contribution plan documents, please visit our website at: www.asc-net.com/cycle-3-plan-descriptions/.
Don't delay as time is running out! Click here to access our new easy online enrollment process before the December 14, 2018 deadline. If you need any assistance, please contact our Support Team at support@asc-net.com.
---
Tracking Restatements? Let's make it easier!
It's that time of year. Year-end processing is just around the corner! Efficiently manage all your plan document restatement tasks with ASC's DGEM Plan Document system tools. Then track their deadlines using our robust CRM Systems.
Here are some tools & tips to help you manage all the various restatement cycles:
Use DGEM's System Features such as batch restate, customized cover letter and enhanced E-Sign feature to efficiently restate plan documents and deliver to clients in a timely fashion.
Easily track and monitor the status of restatements using plan status codes, workflow management and reporting tools available in ASC's CRM solutions.
Sync plan document provisions to your ASC Valuation System and CRM to ensure year end compliance is performed on the most current plan document provisions with streamlined system integration – avoiding costly and time consuming mistakes.
Take advantage of these time saving tools and system features! Contact the Sales Team at sales@asc-net.com to schedule a demo of any ASC system you are not currently using. Or contact support@asc-net.com for assistance. We are always here to help!
---
Mary Turley, a Beloved ASC Employee, Retires
Mary Turley, a beloved ASC employee since April 1996, retired from the Sales Department on October 28th after over 22 years of service. Mary was an active Sales Consultant for over 10 years and then as the company grew, moved up to becoming a Senior Sales Team Associate. Mary's conscientiousness and willingness to learn new things, her fun personality and her loyal work ethic are going to be sorely missed in the Sales Department.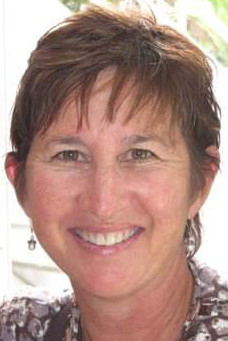 In the words of Alan Gould, President of ASC:"Mary started her ASC sales career selling the DC401(k) Valuation System and then expanded her efforts as ASC's product line grew. Her success at communicating the benefits of ASC to prospects, selling products and assisting with advertising, helped the company grow into the industry leader it is today. Mary's commitment to ASC and her great relationship with our clients was and still is unsurpassed. We are very grateful to Mary for her years of dedication to ASC."
Although Mary is leaving her sales position, we are excited to announce that she will be assisting ASC's Marketing & Operations Department on a part-time consulting basis, where her knowledge of the industry and ASC Sales will be of great help. We look forward to keeping up our connection with her!
Mary, when did you start working at ASC & how has the company changed and evolved through the years?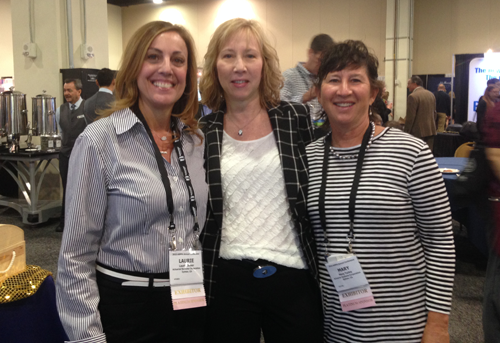 The first step on my way to employment at ASC started out at the Olive Garden Restaurant, having lunch with Alan Gould. He interviewed me by giving me a one-page list of items that needed to be done. At that point, Alan was doing a lot of the work himself and the company was poised to grow, yet he couldn't do it all! That's where it all started?
ASC had just put its toes into the Institutional Market, larger companies interested only in ASC's Compliance Testing System, with a few sales to a number of very large recordkeepers. This was in addition to providing full valuation systems to the TPA market. Further expansion into this large Compliance-only market was now possible and this expansion was a huge accomplishment for ASC. Since the company was growing, ASC expanded its Support Team and added new members to the Sales Team too. Over the years, ASC has continuously stood out at the forefront of the retirement industry, adding new products to ensure that clients are satisfied. I formed many great relationships with clients, selling new products, speaking to them about their needs and how ASC can fulfill them. I actually know many of the client numbers in our system by heart!
What will you miss most about working for ASC?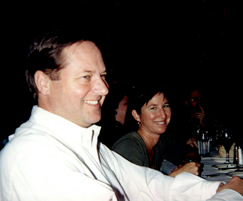 I will miss a lot of things. But the main thing I will miss is the camaraderie of my fellow employees. When ASC was just a team of 9 or 10 up until now, there has always been a special relationship that we have had with each other. From company parties in Alan's backyard to fun at the tradeshows, we became good friends. And there is a willingness to help each other. Whenever one of us has an issue with something, there is always a fellow employee to bounce ideas off of and come up with solutions as a team. We always help each other.
Another thing that stands out to me is the fact that I worked in a client centric and non-pressured environment. If I was at a loss about how to accomplish a task, I was given the time to think about it and come to a proper conclusion. I think this is a big reason why clients appreciate ASC. ASC employees take the time to think things through so the client receives the best experience possible.
Lastly, it was very rewarding to meet the clients I associated with at tradeshows throughout the year. And there is nothing like the feeling of accomplishment when assisting clients in solving problems so that they can accomplish what they need to do. I will miss that!
How has working at ASC changed you as a person?
Whew! I have learned how to work really hard. I have learned that the needs of the client comes first. And I have learned patience. It takes time to cultivate sales relationships but if you have the interest of the client in mind, anything is possible!!
What do you think are the keys to retiring successfully?
Well, I haven't been retired for too long, so you might want to ask me in a year or two! But I think it is important to be involved with things that you are passionate about. I am involved in a number of groups including my swimming sisterhood at the pool, an ocean swimming group called the Ducks, as well as our local surf club! Plus, our neighborhood hosts quarterly garden produce exchanges which I help to organize. And I love gardening, quilting, knitting and doing exercise to stay in shape. These are hobbies I have had throughout my life, but I will now have more time to focus on them. I will also be looking at more ways to give back to my town and the wider world using my crafting and gardening skills!
Additionally, I want to focus on my health – cooking healthy meals and adding more daily walking. My doctor continues the mantra that I need more 'weight bearing exercise' yet it is hard to keep this mermaid away from the pool and ocean! I also plan on traveling more with my husband. Lastly, I have elderly parents living in Oahu, Hawaii and I plan on spending more time with them.
Wow! You sound like you won't have too much downtime! Mary, we wish you much success in all your future endeavors!