ASC Summer 2007 Newsletter
In this issue:
ASC Unveils Automated 5500 Forms Package at ASPPA Annual Washington DC, Oct. 21-24, 2007
Join us for champagne at ASPPA Annual to celebrate the launch of ASC's DGEM
5500 Forms Package
, Sunday night, Oct. 21, booth #130. Our 5500 forms package is built on the highly acclaimed DGEM platform. You can access it anywhere/anytime from your internet browser. It includes 1 click validation / error checking and we're integrating it with ASC's document and compliance testing system. Plus you can easily transfer data from other 5500 products. ASC offers an increasingly integrated software, documents and forms automation solution for the retirement plan office. Stop by our booth any time to meet and chat with the ASC team, hear about our new features, play our prize wheel for an Apple iphone, Magellan GPS navigator, 1 of 8 ipod shuffles and more and enjoy our other great giveaways and chocolate as always. The ASPPA Annual conference is the premier forum for pension software professionals for discussing and exchanging of information and experiences. We look forward to this opportunity to get together with leading retirement professionals dedicated to advancing all aspects of the retirement plan community. We especially enjoy meeting new friends and networking with old ones. We hope to see you there!
We Welcome John Connors to the ASC Support Team
ASC is pleased to introduce John Connors, QKA, who has joined ASC as a Support Team Member. John comes to ASC with almost two decades of retirement plan administration experience including 17 years experience as an ASC technical analyst.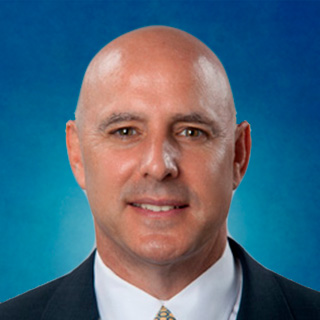 John spent 10 years at Lamoriello in Atlanta and Orlando, and the past 7 years with SunTrust. This experience enables him to replace Sheryl Stucky, who recently was promoted to Vice President of Support. "ASC is made up of a terrific and diverse group of people – which I'm enjoying being part of," says John. "The positive communication amongst the group, the general good-natured atmosphere of the team and the focus on the customers makes ASC a great place to work." As for providing the best quality service, John says, "It's about listening to the client and really understanding what they need." John says his favorite part of the job is being there to help people solve their issues. "The bottom line is that it's simply gratifying to be helping people on a daily basis." John earned his BS in business from Widener University. Currently John lives in Peach Tree City, GA with his wife, Heiki, and their two children, Claudia (12) & Cory (8). The ASC team wishes John much success in his new position!
ASC Website Login – Multiple Access Levels Now Available
You can now set up multiple website logins, enabling you to grant different types of access on the ASC website. For example, you can allow users to log support requests or query FAQs, managers to purchase webcasts, and IT groups to download system update files.
To set up additional logins:
Login to www.asc-net.com with your current username and password. Remember: Your username is ASC###, where ### is your ASC Client Number. This is now your administrator password that will set access for additional logins.
Click on the Accounts tab.
Click on Manage Users.
Enter a Name for the user (e.g., User, Manager, IT).
Highlight the items the user is allowed to access (e.g., FAQ, WALL, Webcasts).
Click Add User.
The new user's login becomes the main username, a space, and then the name you entered. For example, if "EndUser" was entered as the new username and the administrator username is ASC001, the new login would be "ASC001 EndUser" and the default password would be 1234567. The user will be directed to reset the password the first time the user logs in with the new username. If a user logs in to the ASC website and tries to access something to which the user has not been granted access (e.g., Download files tab), the following message will appear: You are not authorized to access the requested page. If you made an error on the access selection or name, choose Delete User and start over.
Table Maintenance Utility Upgraded
The format for the ASC Table Maintenance utility has been upgraded. You no longer need to have a plan open to access this utility. All functions are accessible, regardless of whether they were previously available only with a DC or DB plan. The documentation for using the Table Maintenance utility has been revised and is available for download from the ASC website at
www.asc-net.com
.